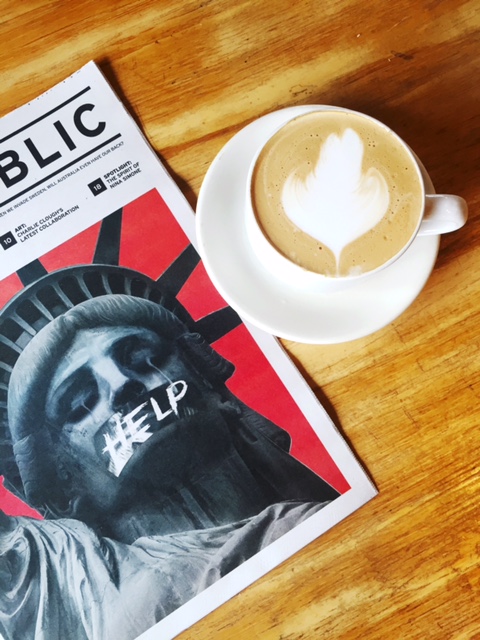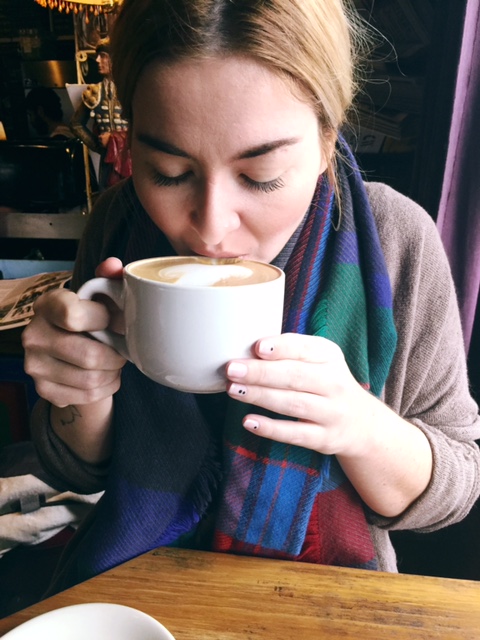 Jake and I love to head to brunch on the weekends and Sweet_ness 7 offers an extensive breakfast & lunch menu perfect for customizing an order to share (oooh la la)! We went for our "usual" breakfast order which consists of french toast, a homemade english muffin with eggs and avocado, oatmeal with fresh fruit and granola, and a vanilla latte for me. Bonus: breakfast is served all day!
The french toast is my absolute favorite! We're told the reason it's so good is it's made with Challah Bread and let me tell you it. is. awesome. I also dip my french toast in the syrup vs. pouring it over the top because 1. it reminds me of eating french toast sticks as a child and 2. well...I like to dip my foods. Worth noting: the homemade english muffins are highly recommended and make for the perfect breakfast sandwich base. Should you venture out a tad later in the mood for lunch my go-to order is the "turkey, swiss, tomato, and carmelized onion" with bacon!
If you've yet to try Sweet_ness 7, get there! Find them at 220 Grant Street (at Lafayette Ave.) in the city of Buffalo or visit online.