Last weekend I had the pleasure of staying at the new Hyatt Place Buffalo Amherst. I had an amazing solo staycation and it was juuuuust what I needed! Many thanks to the entire team at Iskalo and Hyatt Place for inviting me to come and check it all out. Seriously, the staff was soooo nice and accommodating. My stay was gifted, but all opinions are my own (I know that last line is sorta annoying but heyyy, FTC).
As soon as I got checked in to my room, a total breeze btw, I knew I had to give the in-house restaurant a try! Food is available to order 24/7 (YES you read that right) and the options included fresh bar bites, sharables, full entrees, and drinks. The hotel also serves breakfast each morning. Breakfast includes cage-free eggs, steel-cut oatmeal, whole fruit, all-natural bacon and sausage, Greek yogurt, and lots more from what I could tell! BONUS: Breakfast is free with your World of Hyatt membership when you book an eligible rate at this Hyatt Place hotel. If you're not already a member, be sure to Join as you book to enjoy free breakfast starting with your first stay. Woop! ;)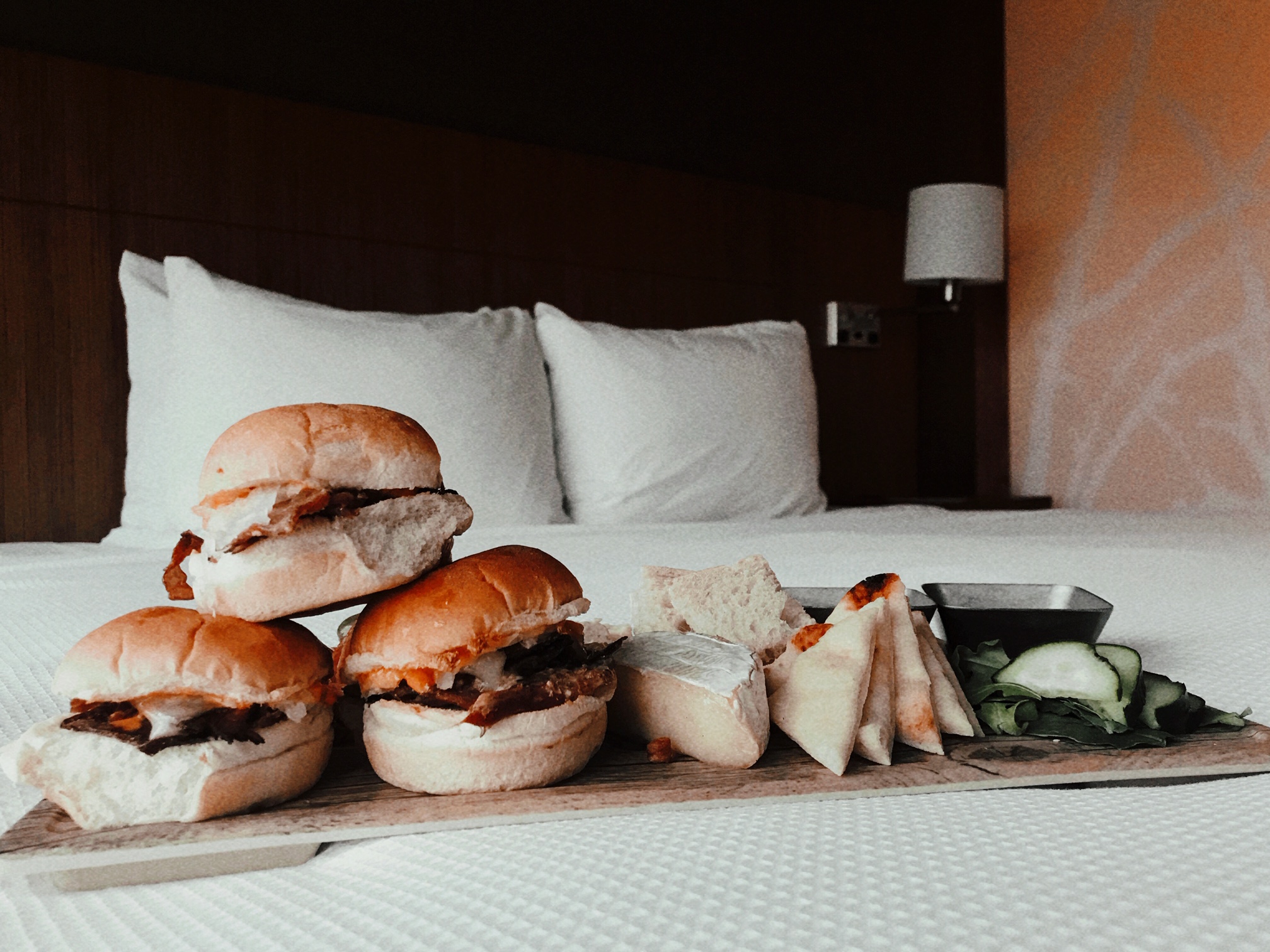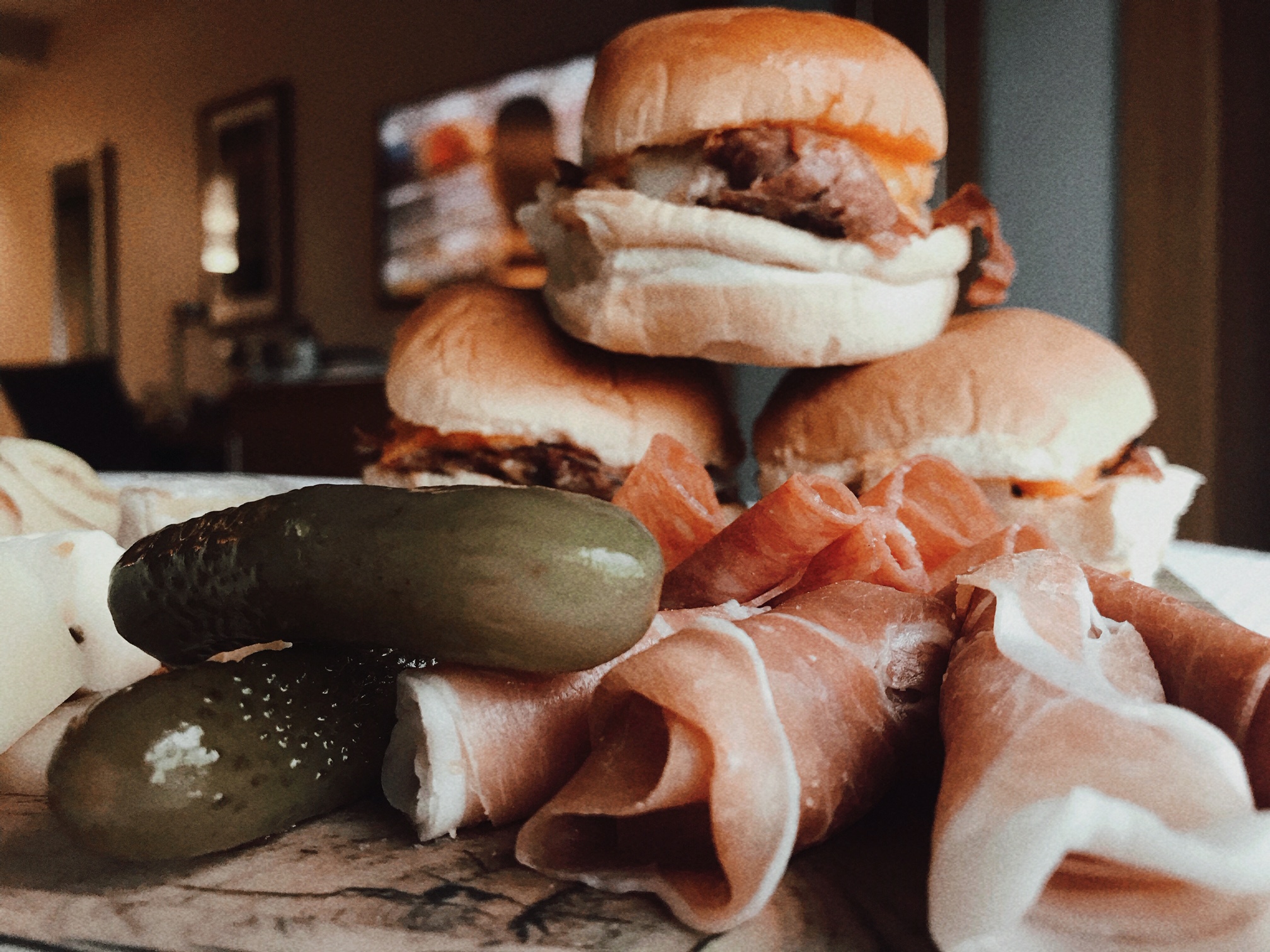 I chose the Reuben sliders (omg soooo good) and the charcuterie board with a ginger beer. This was the perfect spread for my lil night in! Once I had my dinner, it was time to take an official tour of the room! I shared it all over on Instagram but you can catch a peek below!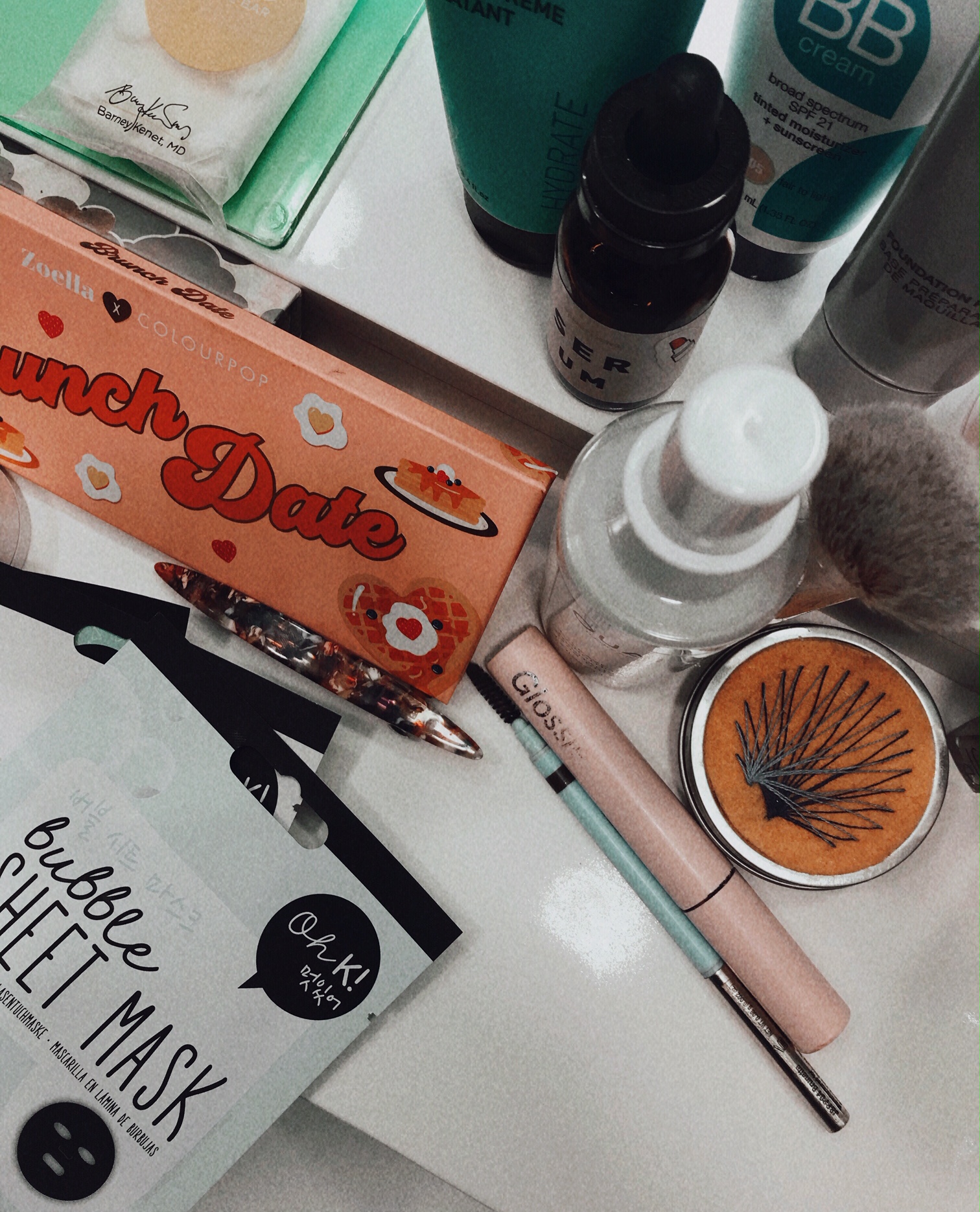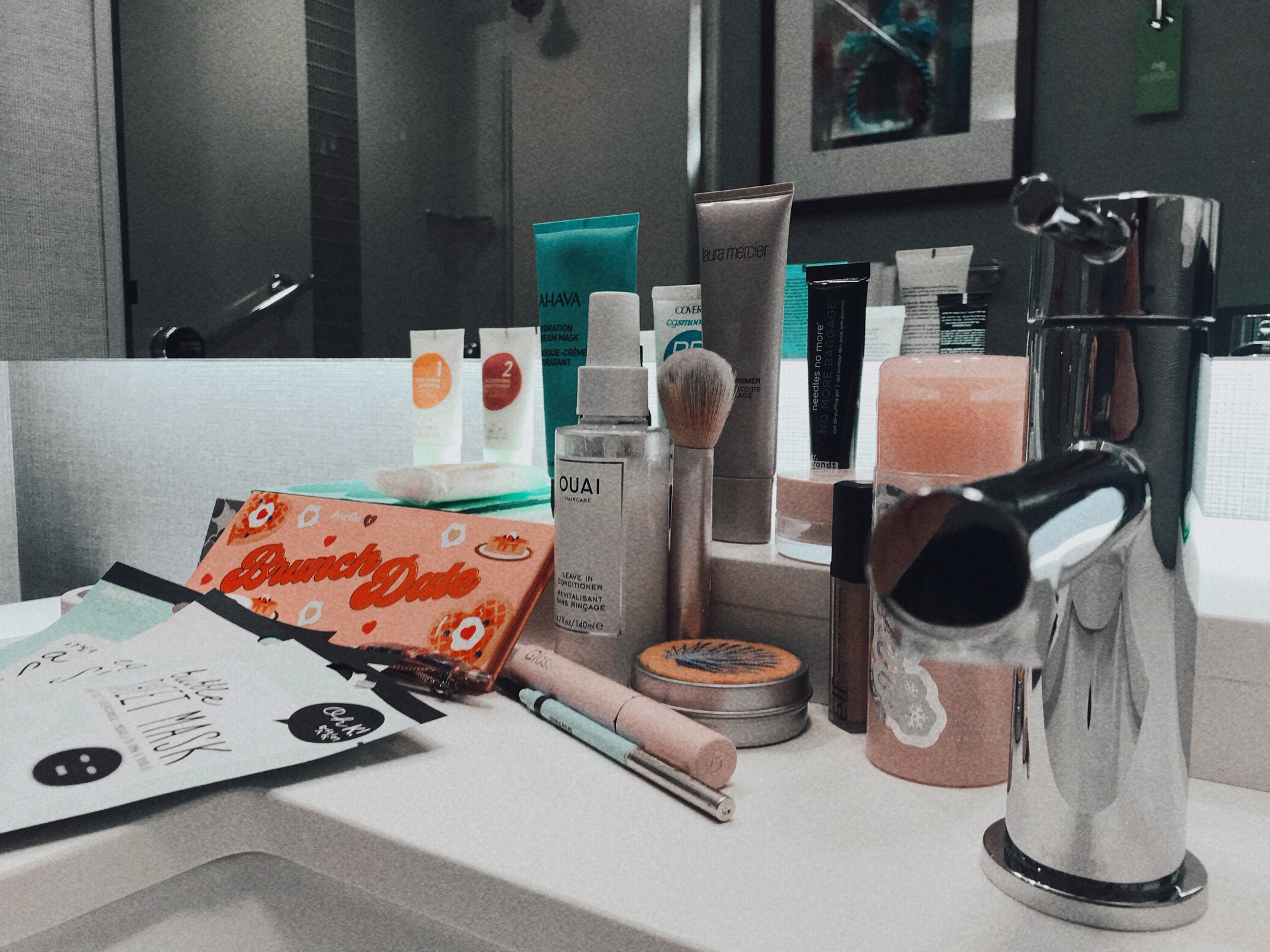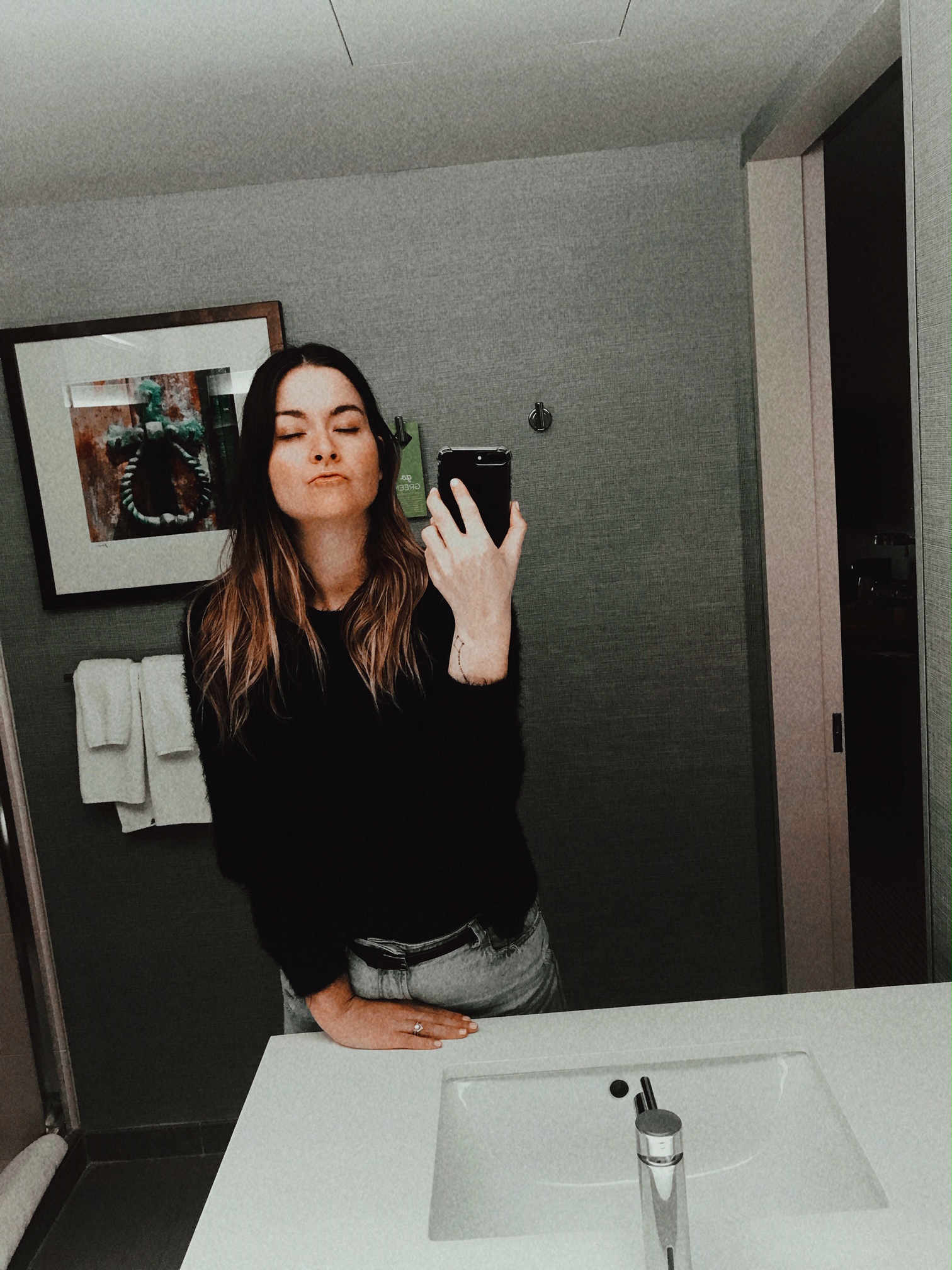 A solo night in meant some pampering was in order…duh! I took advantage of the extra bathroom counter space and really made myself "at home". I brought some new makeup to play with (shout out colourpop), a few sheet masks to choose from, doritos, chocolate, and I queued up Beyonce's Homecoming on Netflix…it was a real "do not disturb" situation haha.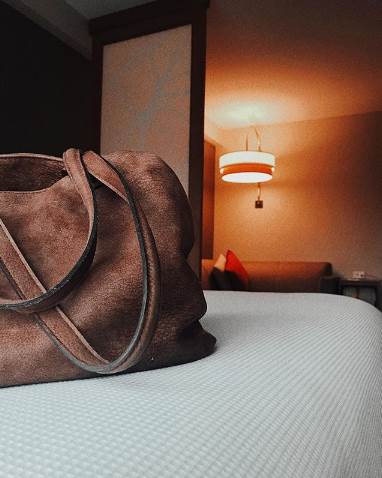 I, of course, slept in and took full advantage of that 12pm check-out time before making my way back downtown to face reality. ;) THANK YOU once again to the entire staff at Hyatt Place Buffalo Amherst for hosting me - I hope to be back soon and would also highly recommend this hotel to our out-of-town guests. The thruway (I-90) entrance is quite literally next door (side note: I never heard any thruway noise during my stay) which makes traveling throughout WNY a breeze!
I want to know if YOU head to Hyatt Place Buffalo Amherst! Be sure to drop me a comment with any questions you may have. Until next time…!