Our first visit to Toutant is in the books! Last Thursday Jake and I met up with Scott and Al of In a DC Minute for date night to get our hands on Toutant's authentic southern cuisine. After settling on our drink orders we got down to business...aka eating as much as possible.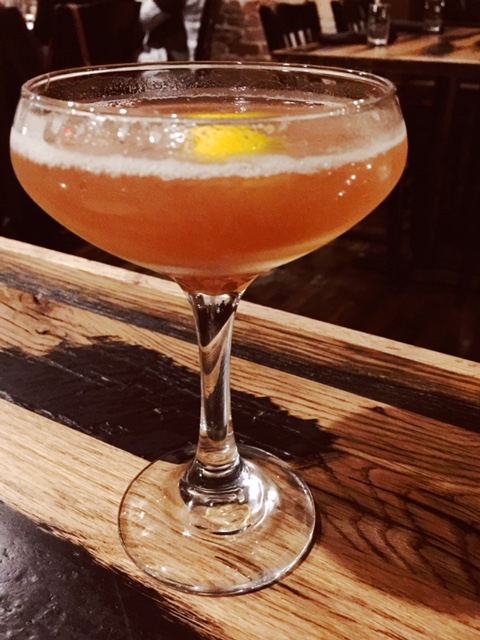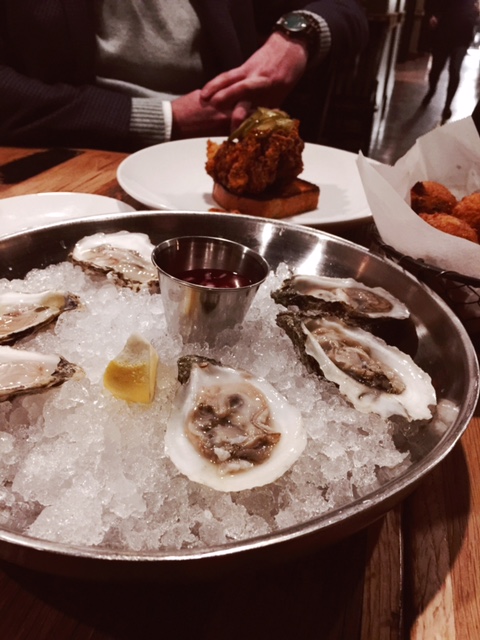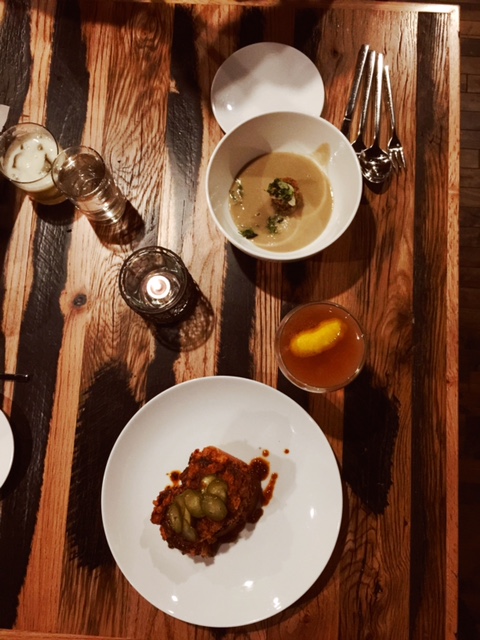 For drinks I ordered the "Not This Time" which features vodka, house roasted pear preserves, cognac, lemon, and amaro di angostura and Jake ordered a root beer! We knew we had to start with the evening's appetizer special, the "Nashville Hot Chicken" and we also decided to sample the oysters. The Nashville Hot Chicken was a favorite at the table...hot, sweet, and salty with pickles to garnish. Scott and Al also went for the hush puppies (I definitely stole a few) as well as the celery root soup with broth poured table-side which is always a treat, imo! The starters and drinks went down easily and we were ready for more.
After pouring over the menu and much deliberation, Alix and I decided we were both going for the burger for our entree. While it felt somewhat blasphemous to steer away from the BBQ on the menu, there's just something about a good burger sometimes, you know?! The homemade chips were also unique in that they were salt & vinegar flavored which is my absolute fav chip. Oh, Chef James...it's like you know me! ;)
Once it came time for dessert we couldn't take another bite but we WILL be back to sample their seasonal dessert menu along with those Big Ass Cinnamon Rolls I've seen floating around on Instagram...
Until next time!