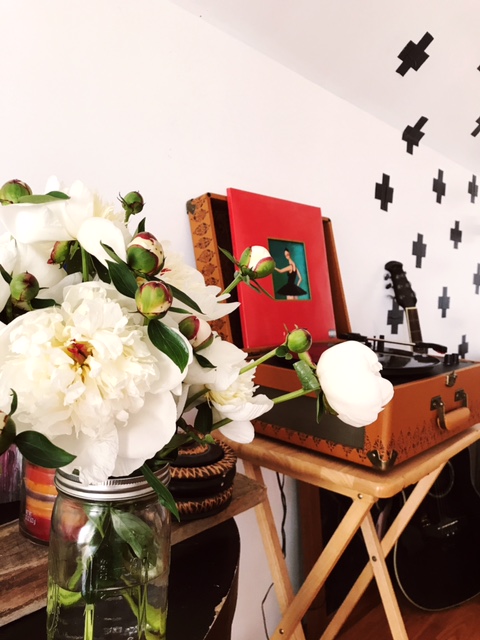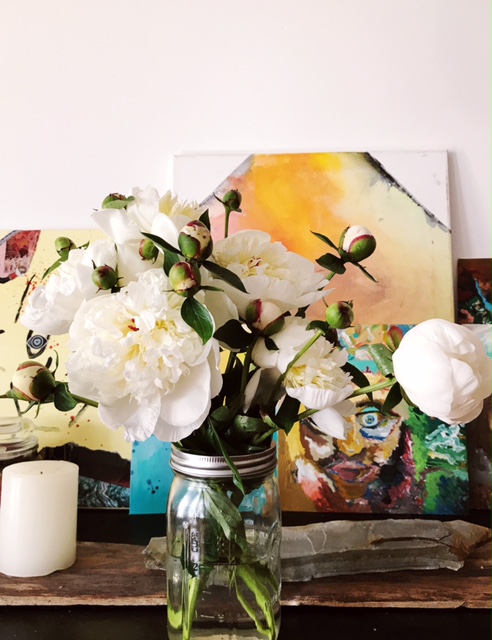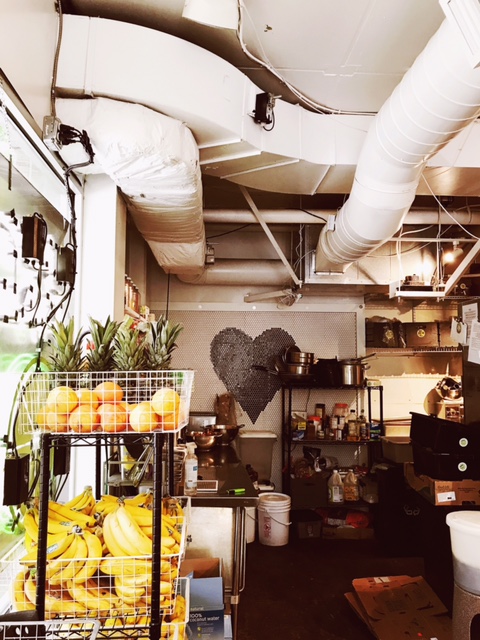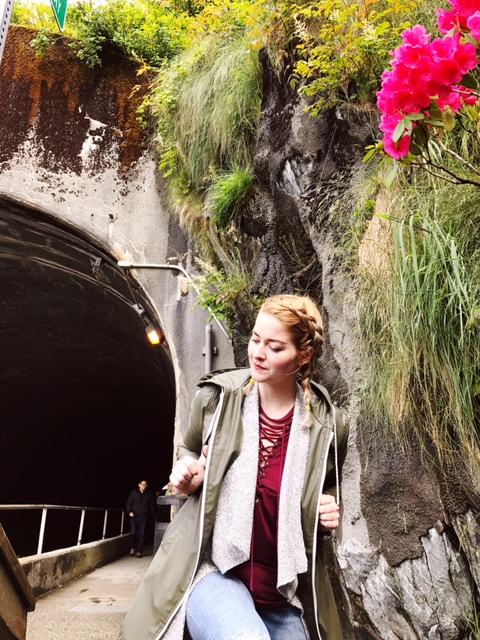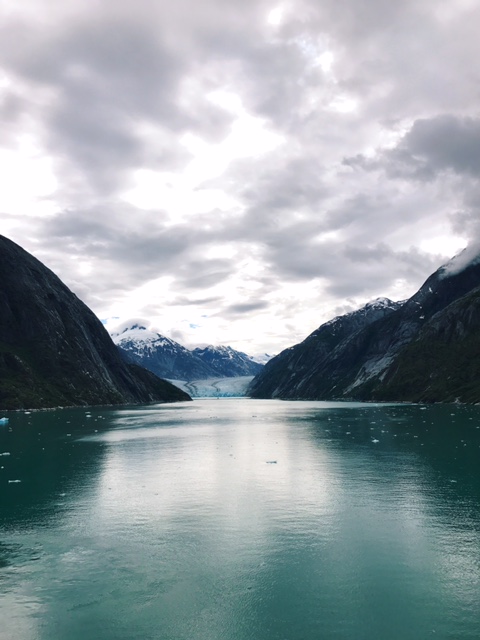 Spring made its return this weekend and we made the most of it! In Buffalo, when the sun is out the people are out and this Sunday was no exception. Jake and I made our way to the Five Points neighborhood to check out the ever-growing food and social scene while soaking up some much needed vitamin d!
Complete transparency: Until this weekend we had never been to Five Points Bakery! I'm almost afraid to admit it! This must be grounds for some kind of punishment since it's literally around the corner from our house? At any rate...we made it and the self-induced wait was so worth it. We took a few moments to look over the menu board and in the end decided to order three toast options along with tons of sides to try!
I went for a "savory" vibe ordering the Sharp Cheddar toast which came with bleu cheese, hot sauce (yes, it was Frank's), sour cream, and garlic pickles. I also asked for pickled hot peppers on the side...bring on the heat! Jake ordered the egg salad with wheat toast as well as a "sweet" option of cinnamon toast with apple, peanut butter, and honey. Everything was incredible and it was so fun to sample each other's orders like toast small plates!
All of the extra little details really took the experience at Five Points Bakery to another level. The plates and serveware were eclectic, accented with little jars, delicate spreading knives adorned with honey bees, and criss-cross stacked toast...basically an Instagram-lover's dream!
We also stopped in to Press Food & Juice on Rhode Island while we were strolling in the sun. Jake and I have a juicer at home but somehow it doesn't get used as much as we'd like! For this reason, I'm glad we have so many options for fresh juice in the city including Press. Jake went for a green juice packed with kale, lemon, and ginger and I went for a smoothie with cold-pressed coffee, cacao, banana, and chia seeds. I left my camera at home for this stop, click images below for credits!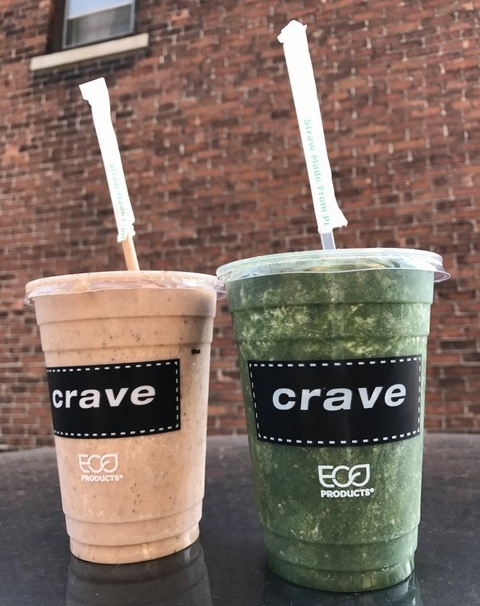 Press is 100% organic and serves up pre-made pressed juices and snacks as well as made-to-order smoothies and entrees. If you're looking for fresh, home made, vegan-friendly, all organic options be sure to stop in and say hello!
I am so excited to watch the Five Points neighborhood continue to thrive. A new coffee shop is moving in this summer and I'm excited to see the mix of both old and new storefronts, retailers, yoga studios, and restaurants. Here's to exploring your neighborhood and to many more sunny, spring days ahead!
In what feels like a never ending quest for my perfect skincare regimen, I came across Purity of Elements and was immediately drawn to their all-natural, earthy vibes. I snagged their Copper 5 Complex skincare line and can't wait to share my experience! No time to read my full recap? Scroll to the bottom of this post for a special 50% off offer!
First things first, some background! From the Purity of Elements website: Purity of Elements comes from the elevated deserts of Santa Fe, NM where the environment can be harsh. While the desert appears starved for hydration, beauty still thrives! They've harnessed the power of the transformative elements of the desert to deliver a hardworking, antioxidant rich skincare line that is designed to restore balance, infuse hydration and, bonus, address the key signs of aging.
So...why copper? "Copper 5 Complex™ is a proprietary blend of clinically proven ingredients that help improve the appearance of skin's radiance, luminosity, texture and smoothness while reducing the appearance of fine lines and wrinkles. Copper is required to maintain the natural processes of the body and is an essential component for collagen and elastin formation. Copper works as an antioxidant to defend the skin against free radical damage and is imperative for healthy skin. This antioxidant rich complex harnesses the science of copper gluconate to restore your natural, healthy glow."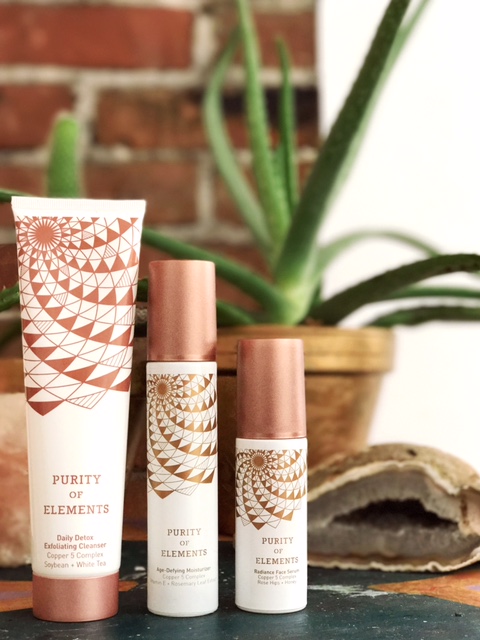 I have combination to oily skin so I am always looking for products with non-drying, exfoliating properties. In the Copper 5 Complex skincare line, the front-runner for me so far is the Daily Detox Exfoliating Cleanser. This product has gentle exfoliating properties and a fresh, natural scent. I really like that you can feel that the product is lightweight and is naturally soothing on the skin. The exfoliation isn't too harsh and leaves my skin feeling refreshed and smooth! Ingredients include white tea, jojoba oil, and the one-of-a-kind Copper 5 Complex.
Following the Daily Detox Exfoliating Cleanser, I apply the Radiance Face Serum. This is the first serum I've ever tried and I must say I am impressed! One pump covers the entire face and leaves a smooth, refined, almost blurred finish. The serum features all natural ingredients including rose hips and honey. Once the serum fully absorbs I follow up with the last step: the Age Defying Moisturizer.
The Age Defying Moisturizer is the perfect way to finish off my new skincare routine! Once I apply the moisturizer I feel an instant sense of replenishment. The formula is non-oily yet provides a dewy layer of protection that quickly absorbs into the skin. The scent is light and natural and I really enjoy knowing that the Copper 5 Complex is going to work fighting off my new "friends", fine lines and wrinkles.
Personal initial results following 2 weeks of continuous use include a decrease in the appearance of fine lines and wrinkles, especially on my forehead. Also, my skin feels nourished and smooth, but not oily! I also notice a "plumpness" especially in my cheeks and the dark circles below my eyes are slowly diminishing following use of the Radiance Face Serum. Check out some additional results, reported by users:
I've got good news for YOU! Right now Purity of Elements is offering 50% off all of their products! I'll say that again...50% OFF! Take advantage of the Spring Renewal Sale to revamp your skincare regimen using Promo Code: SPRING at checkout. Click below to start shopping!
//
I received the products featured above for free in exchange for my honest review.
All opinions are my own. For collaboration opportunities, contact me!