It's finally S P R I N G!!!
Ladies...what do you do when you've got new spring tops but it's too chilly to wear them out? You put on some lipstick, you turn up More Life, and you document the moment with a few selfies, naturally!
Off-the-shoulder tops like the one I'm wearing above are so on trend right now and if you have a few cheeky tattoos (sorry mom + dad) who like to hide behind sleeves most of the year, it's the perfect way to let them out for some fresh air! I'm also rocking my moonstone ring - one of my fav accessories and a gift from Jake. We found this in a small crystal and gemstone shop in the Adirondacks last July and it's such treasure to me. The moonstone is just so. cool. and picks up on different colors depending on the light...it's like my own grown up mood ring!
Next up on my spring shopping list: the perfect pair of relaxed boyfriend jeans, ankle boots, statement loafers, fishnet socks, anything and everything covered in ruffles, and patches to spice up my old jean jacket. Inspo below (click for credits):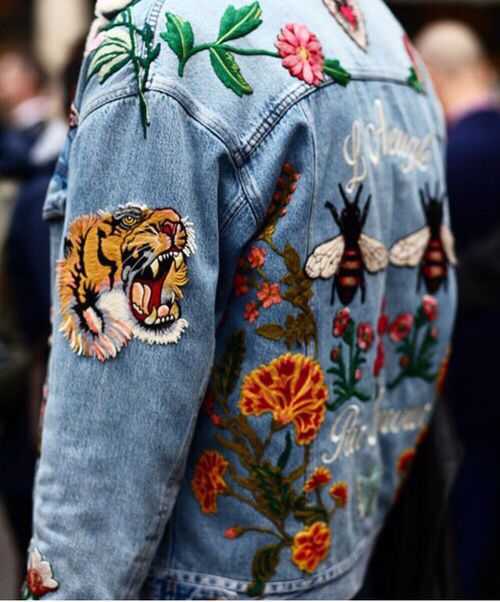 Now I want to know! What are some of the spring 2017 trends you're dying to try?!
xoxo