As the holiday season quickly approaches, we've got packed calendars and extra long to-do lists. When Scott and Alix of In a DC Minute asked us if we'd be interested in some R&R at an overnight stay at the Hart House Hotel in Medina we jumped at the chance! Our overnight stay was sponsored in exchange for a hotel photo-sesh and although I wasn't asked to write a blog post specific to our stay, I couldn't resist! Naturally, all opinions are my own.
Right off the bat we were pleasantly surprised at how quick the drive from Buffalo to Medina, NY was! The total trip was about 50 minutes via the thruway - Medina is located between Buffalo and Rochester, NY. Once in town, the first thing we noticed was how adorable downtown Medina is! Main Street was decked out for the holidays with Christmas music playing via outdoor speakers and twinkle lights galore. PLUS we got to see our first snow of the season! #blessed
We rolled into town around 5:00pm on Saturday and were greeted by Hart House Hotel owner Andrew. He was so welcoming and had the best tips for us to enjoy our stay including a dinner recommendation (read on for dinner details) and instructions on how to use our $10 guest credit at the Shirt Factory Cafe located downstairs. We were also told we couldn't miss out on tasting mead from 810 Meadworks - also located on the first floor of the hotel. At this point Jake and I were pleasantly surprised as we didn't expect so many amenities to be available right at the hotel!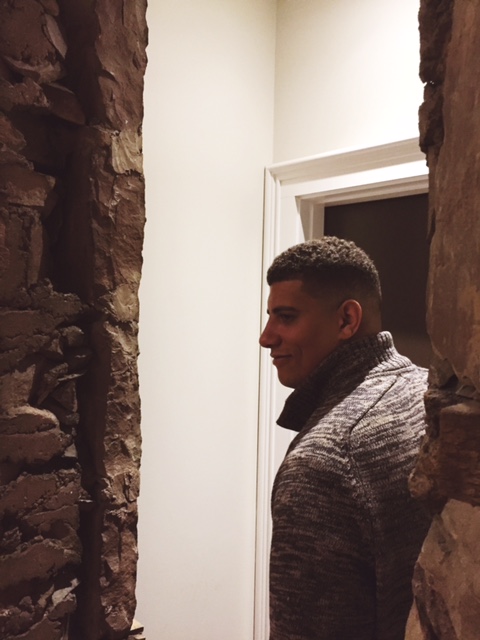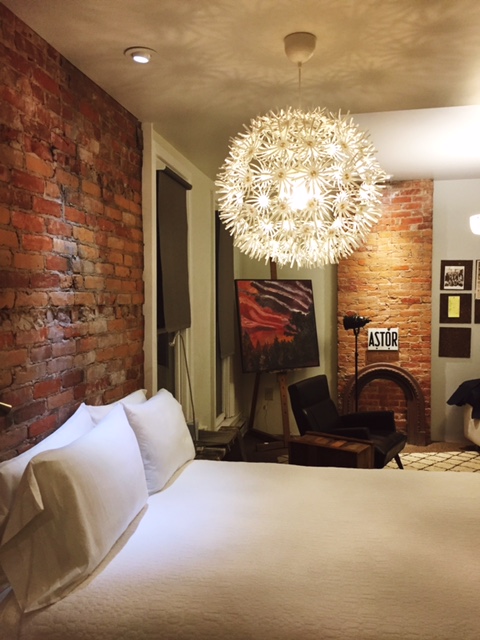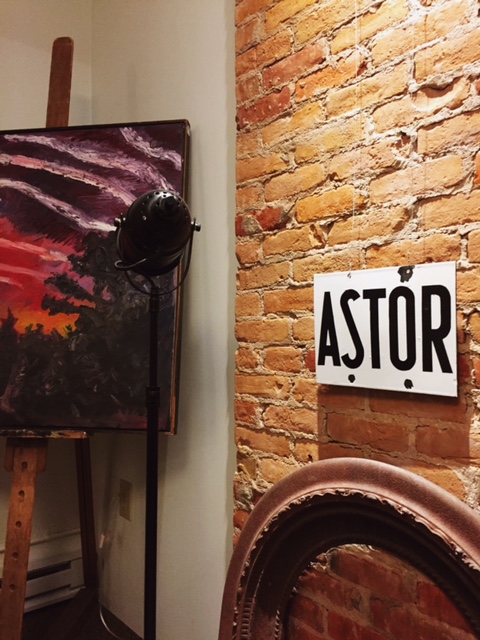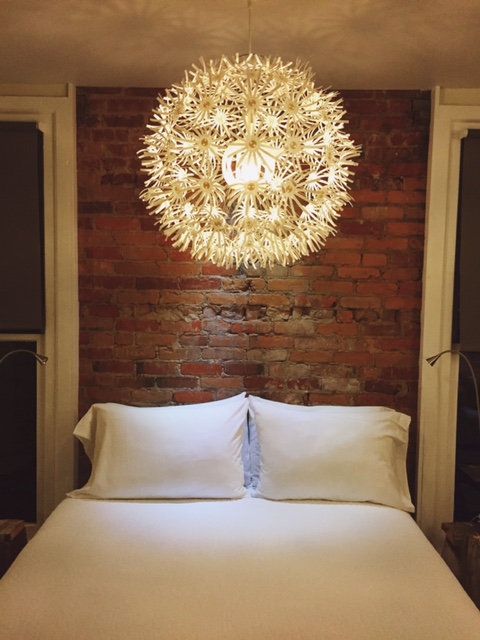 We stayed in Room 5 aka the Astor room on the third floor. The room reminded us of a chic NYC studio which, we discovered, was the intent! Learn more about the hotel's history here -- pretty cool! While we never wanted to leave our cozy room we just had to try Andrew's dinner recommendation. We called to make our late-night reservation and we were on our way to Zambistro - located just a block away from the hotel.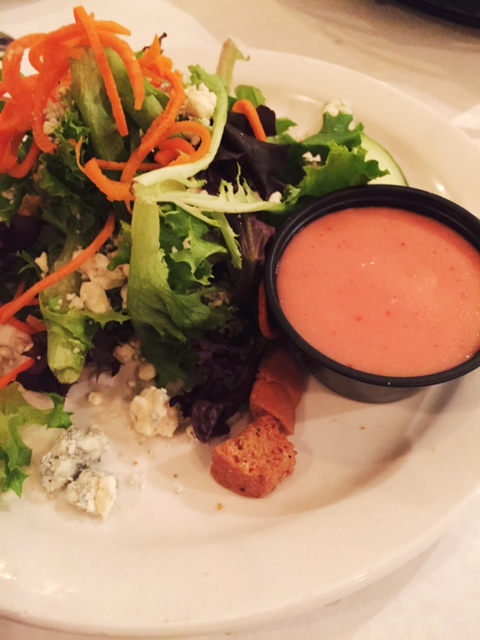 Zambistro did NOT disappoint! The head chef is C.I.A. trained and his take on upscale comfort food made for a perfect date night meal. I ordered their drink special for the night, a Pomegranate Bellini, and we started with salads featuring house-made strawberry vinaigrette dressing with crumbly blue cheese. My personal favorite, french onion soup, was also calling to me! Not pictured: the chicken noodle soup that Jake said was the best he's ever had! We chose the Chicken Cutlet and Steak and Fries for our entrees and, once it all arrived at the table, we decided we had to share! Everything was prepared and plated to perfection from the crispy panko-crusted chicken to the perfectly-cooked medium steak. At this point we were stuffed so we took our brownie a la mode to go and made our way back to the hotel!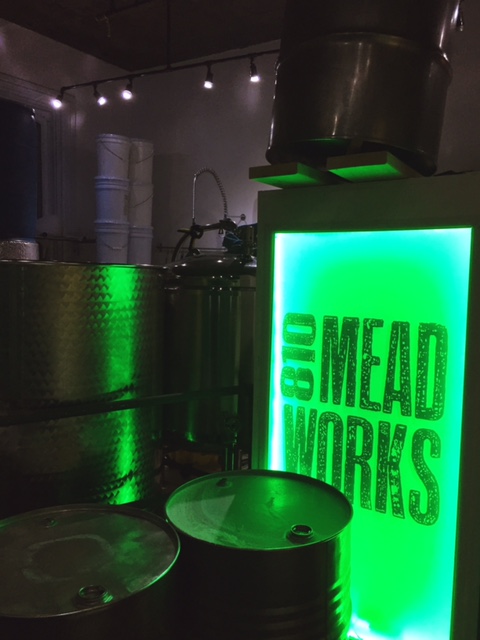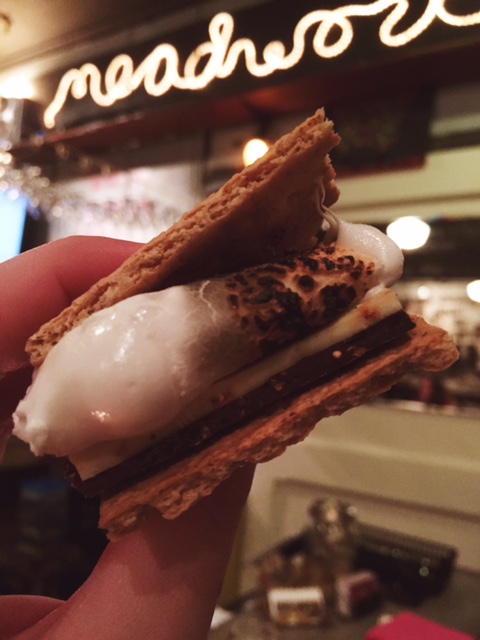 Before heading up to bed we made good on our promise to check out 810 Meadworks which -- get this -- shares the hotel's first floor! We left our coats upstairs and made our way down. This was our first time trying mead (fermented honey) so we went with a flight of 3 (for only $5!!) and sipped our way through. We also made our own s'mores right at the bar where we were able to choose from artisanal chocolates including flavors like cinnamon apricot, matcha sesame, and smoky peanut butter. OMG YUM! Our favorite mead flavors were "Bee Vomit" "Lifeblood" and "Maple Tap Barrel Aged."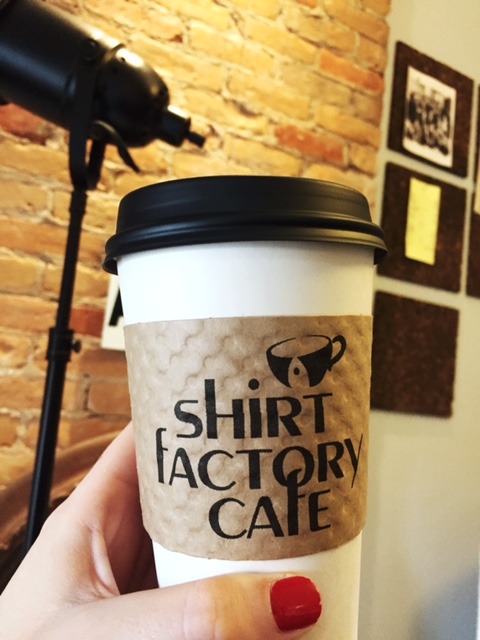 Day 2 was photo shoot day with Scott and Alix! First things first: a vanilla latte and breakfast sandwich from the Shirt Factory Cafe using our $10 room credit. Once we were properly fueled, it was time to get pretty! We spent the afternoon playing model while chatting with Scott and Alix about our trip from Buffalo, the exciting changes happening in Medina, the Hart Hotel's fascinating building history, and how we can't wait to come back again...this time with friends in tow!
Before skipping town we grabbed 2 giant slices of pizza from Avanti Pizza (extra banana peppers for me!) and with well-rested minds and very full bellies we made our way back home to Buffalo. I said it once (over on Instagram) and I'll say it again...We see you, Medina!