Spring made its return this weekend and we made the most of it! In Buffalo, when the sun is out the people are out and this Sunday was no exception. Jake and I made our way to the Five Points neighborhood to check out the ever-growing food and social scene while soaking up some much needed vitamin d!
Complete transparency: Until this weekend we had never been to Five Points Bakery! I'm almost afraid to admit it! This must be grounds for some kind of punishment since it's literally around the corner from our house? At any rate...we made it and the self-induced wait was so worth it. We took a few moments to look over the menu board and in the end decided to order three toast options along with tons of sides to try!
I went for a "savory" vibe ordering the Sharp Cheddar toast which came with bleu cheese, hot sauce (yes, it was Frank's), sour cream, and garlic pickles. I also asked for pickled hot peppers on the side...bring on the heat! Jake ordered the egg salad with wheat toast as well as a "sweet" option of cinnamon toast with apple, peanut butter, and honey. Everything was incredible and it was so fun to sample each other's orders like toast small plates!
All of the extra little details really took the experience at Five Points Bakery to another level. The plates and serveware were eclectic, accented with little jars, delicate spreading knives adorned with honey bees, and criss-cross stacked toast...basically an Instagram-lover's dream!
We also stopped in to Press Food & Juice on Rhode Island while we were strolling in the sun. Jake and I have a juicer at home but somehow it doesn't get used as much as we'd like! For this reason, I'm glad we have so many options for fresh juice in the city including Press. Jake went for a green juice packed with kale, lemon, and ginger and I went for a smoothie with cold-pressed coffee, cacao, banana, and chia seeds. I left my camera at home for this stop, click images below for credits!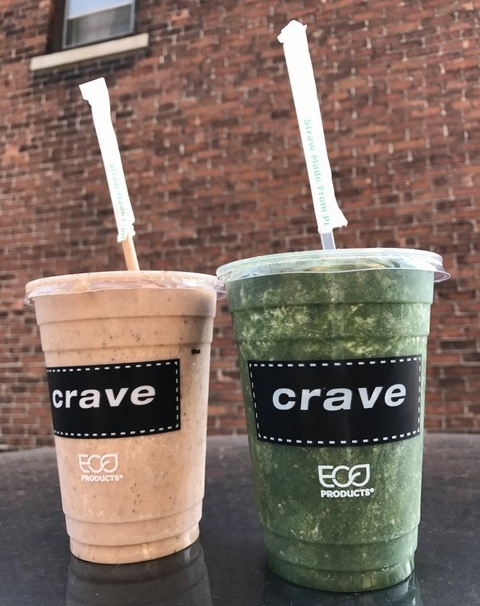 Press is 100% organic and serves up pre-made pressed juices and snacks as well as made-to-order smoothies and entrees. If you're looking for fresh, home made, vegan-friendly, all organic options be sure to stop in and say hello!
I am so excited to watch the Five Points neighborhood continue to thrive. A new coffee shop is moving in this summer and I'm excited to see the mix of both old and new storefronts, retailers, yoga studios, and restaurants. Here's to exploring your neighborhood and to many more sunny, spring days ahead!