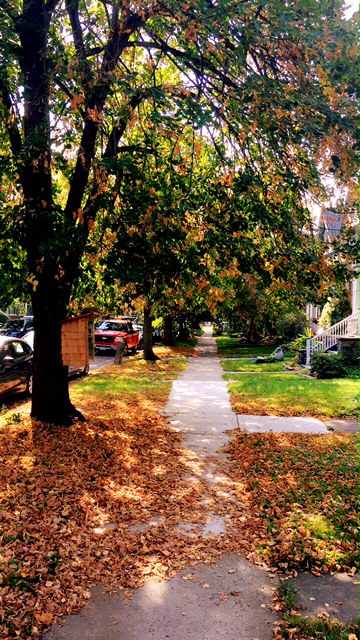 Fall in Buffalo, New York is my (ok, maybe it's everyone's) favorite time of year. How could it not be?! The leaves are changing, the weather is crisp and sunny, and the smell of bonfires in the air makes everything feel instantly cozier, in my opinion. Not to mention the candle scents this time of year are 100% more delicious. Candles are serious business in our house so...this is absolutely worth noting.
Living just outside of the Elmwood Village on the West Side of Buffalo means we can walk almost everywhere we would want or need to be! This past Sunday we took advantage of the gorgeous October weather and walked into the Village for breakfast at Squeeze Juicery.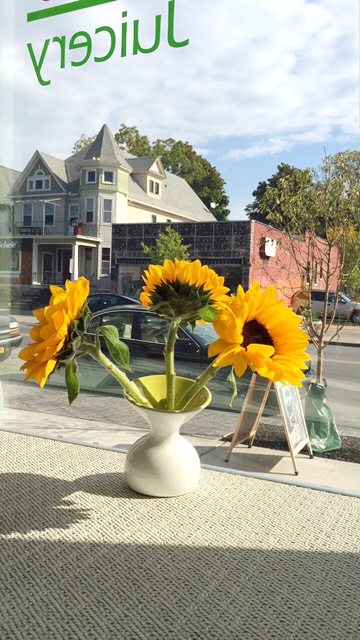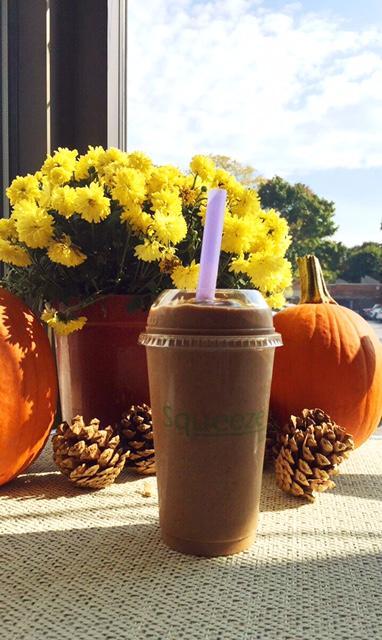 Squeeze is quickly becoming a go-to spot for us as it's so close to home and it's on the way to our grocery store, the Lexington Co-Op, making it hard to ignore on the way to our shopping trips! The fresh smoothies call to me...and I must go. My order is the "Don't Stop Believin'" and I add extra dates, maca, and chia seeds for a boost. I didn't see this particular recipe on their website but the ingredients I can remember off the top include cacao, banana, coffee, dates, and cinnamon.
We're also gearing up for chillier nights and shorter days by meal prepping and focusing on our lunch and grocery budget. Enter: Blue Apron. We just received our first shipment and made Steamed Pork Buns which turned out surprisingly well! More on that in a future post.
How do you embrace and celebrate the fall season?! I'd love to hear in the comments!