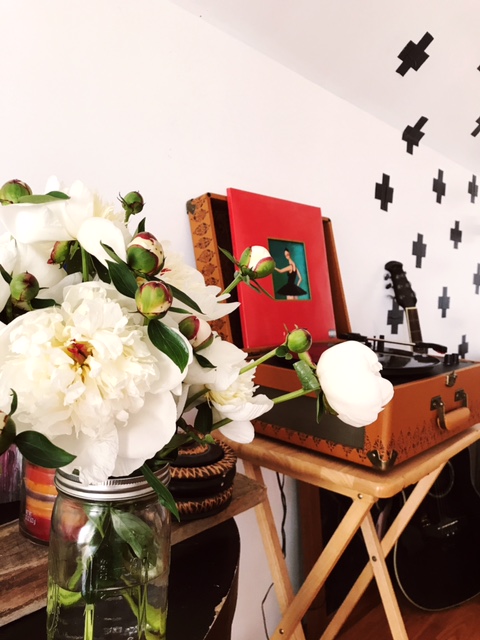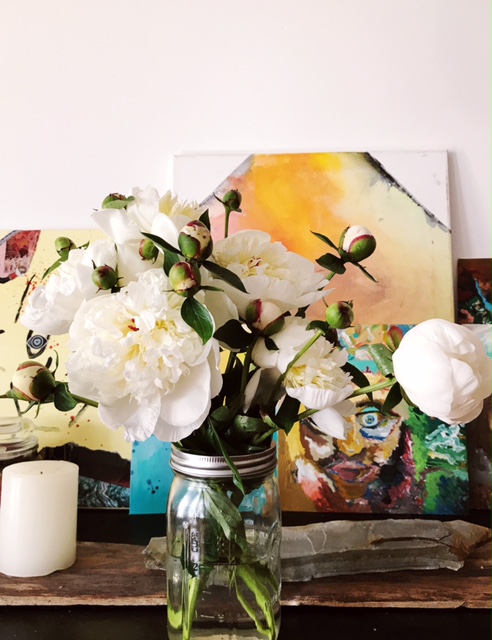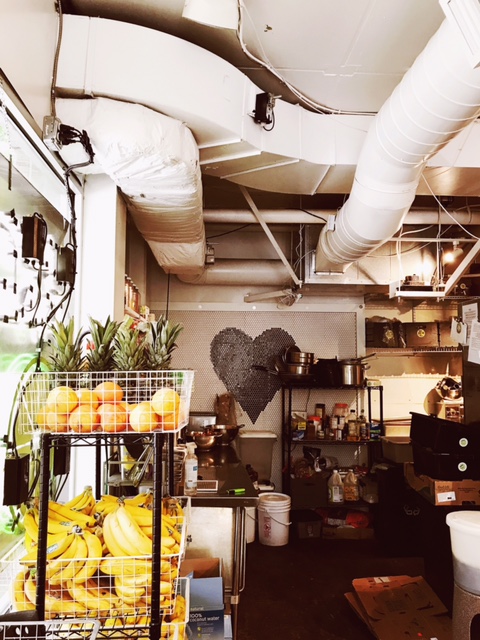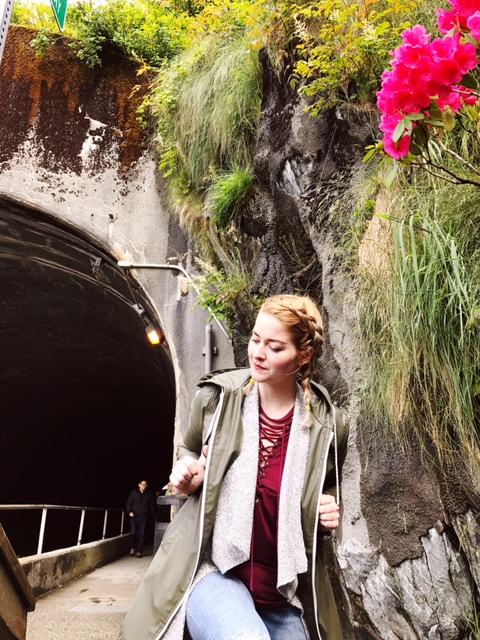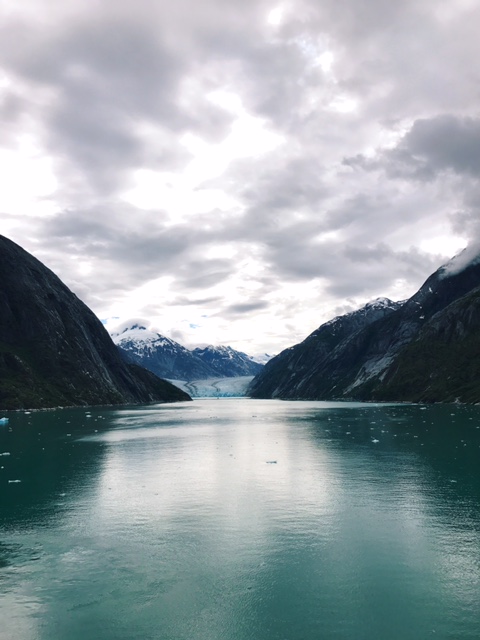 Spring made its return this weekend and we made the most of it! In Buffalo, when the sun is out the people are out and this Sunday was no exception. Jake and I made our way to the Five Points neighborhood to check out the ever-growing food and social scene while soaking up some much needed vitamin d!
Complete transparency: Until this weekend we had never been to Five Points Bakery! I'm almost afraid to admit it! This must be grounds for some kind of punishment since it's literally around the corner from our house? At any rate...we made it and the self-induced wait was so worth it. We took a few moments to look over the menu board and in the end decided to order three toast options along with tons of sides to try!
I went for a "savory" vibe ordering the Sharp Cheddar toast which came with bleu cheese, hot sauce (yes, it was Frank's), sour cream, and garlic pickles. I also asked for pickled hot peppers on the side...bring on the heat! Jake ordered the egg salad with wheat toast as well as a "sweet" option of cinnamon toast with apple, peanut butter, and honey. Everything was incredible and it was so fun to sample each other's orders like toast small plates!
All of the extra little details really took the experience at Five Points Bakery to another level. The plates and serveware were eclectic, accented with little jars, delicate spreading knives adorned with honey bees, and criss-cross stacked toast...basically an Instagram-lover's dream!
We also stopped in to Press Food & Juice on Rhode Island while we were strolling in the sun. Jake and I have a juicer at home but somehow it doesn't get used as much as we'd like! For this reason, I'm glad we have so many options for fresh juice in the city including Press. Jake went for a green juice packed with kale, lemon, and ginger and I went for a smoothie with cold-pressed coffee, cacao, banana, and chia seeds. I left my camera at home for this stop, click images below for credits!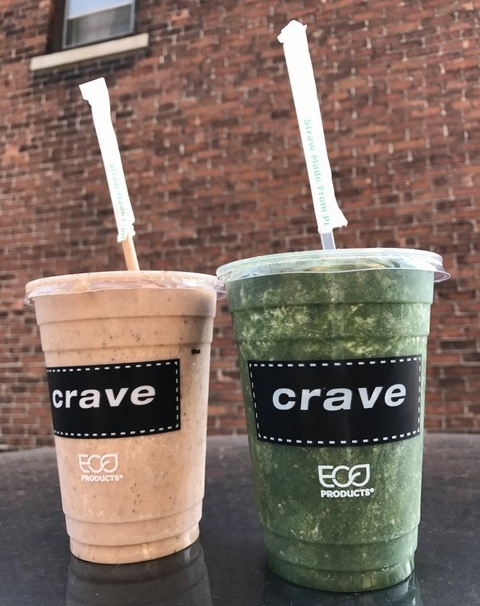 Press is 100% organic and serves up pre-made pressed juices and snacks as well as made-to-order smoothies and entrees. If you're looking for fresh, home made, vegan-friendly, all organic options be sure to stop in and say hello!
I am so excited to watch the Five Points neighborhood continue to thrive. A new coffee shop is moving in this summer and I'm excited to see the mix of both old and new storefronts, retailers, yoga studios, and restaurants. Here's to exploring your neighborhood and to many more sunny, spring days ahead!
Calling all food (& wine) lovers! I've partnered with The Chef & The Dish with a GIVEAWAY opportunity your stomach is sure to love! Read on for all of the juicy details!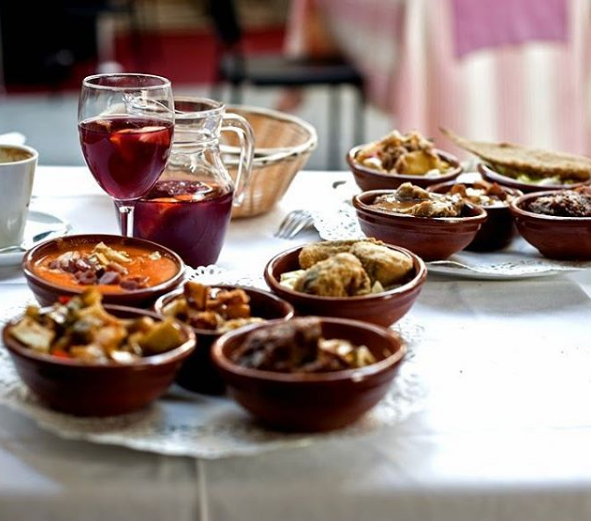 The Niagara Food & Wine Expo just around the corner and you've got the chance to attend...for free! I've partnered with the Expo's on stage featured guests, The Chef & The Dish, to giveaway 2 pair of tickets and entering is super easy.
So...what is The Chef & the Dish? It's an entirely new concept in which chefs from across the world join you in your kitchen via Skype to create out of this world meals. The founder is a Buffalo, NY native (yes!) and the process couldn't be simpler (or cooler, imo). Check it out:
The Niagara Food & Wine Expo is April 21-23, 2017 at the Scotiabank Converntion Centre in Niagara Falls, ON. This year, four chefs from The Chef & The Dish - based in Japan, Spain, Hungary and New England - will Skype in to the Niagara Food & Wine Expo LIVE! They will coach a person on stage to make an authentic dish from their region and you can watch (and taste!) it all in action. How cool!
I *so* wish I could be there in person (passport probz) but rumor has it that our friends Scott & Al of In A DC Minute will be there live and on stage. The FOMO is so. real. right now!
You're dying to see this go down live too, right?! Well, you're in luck! I'm giving away TWO pair of tickets to the Niagara Food & Wine Expo in partnership with The Chef & The Dish!
Enter to Win:
#1. Head to Instagram and Follow both @INTHEBUFFblog and @thechefandthedish
#2. Like the Giveaway photo (same as above) on IN THE BUFF's page and Tag a friend you'd take with you to the Expo in the comments

Guys, that's it! So easy, right? I can't wait to see who wins! Contest is open through 4/16 with winners notified on Monday, 4/17. Tickets will be mailed directly to winners. No purchase necessary to win. The Niagara Food & Wine Expo takes place April 21-23, 2017.
Good luck!